Trinity's Children's Ministry meets every Sunday during our 9am + 11am services. 
About
We provide care and classes for children from 0 through 2nd grade. Our goal is to provide a safe space for children to begin learning about the Gospel and applying its lessons. 
nursery
In our nursery, paid staff watch over children from ages 0 to 4, providing them a secure place to grow and learn through play. Our nursery workers change diapers, interact with and help nurture children in our upstairs classroom.
Our nursery operates from the start of the service to its conclusion. 
Ages 4-5
In our classroom for ages 4 and 5, we start with play time, then transition to a story and lesson, followed by an activity. At this level, our volunteers begin teaching simple stories from the Bible and facilitating age-appropriate discussion. This class runs during the sermon time.
1st & 2nd Grade
In our class for first and second-graders, we start with play time (combined with 4- and 5-year-olds), then move to our downstairs classroom. At this level, our volunteers are teaching more complex lessons that involve more discussion and application. We usually conclude with a craft or activity. This class runs during the sermon time. 
safety
All our workers submit to a thorough background check and training before working in a classroom. We always welcome more volunteers who would like to teach regularly but, also, would offer to serve on a substitute basis in one of our three classrooms. 
Want to get involved?
If you would like to get involved with Children's Ministry at Trinity, click the link below and then click "join this group". This will alert Emily that you are interested and allow us to start the process of getting you involved.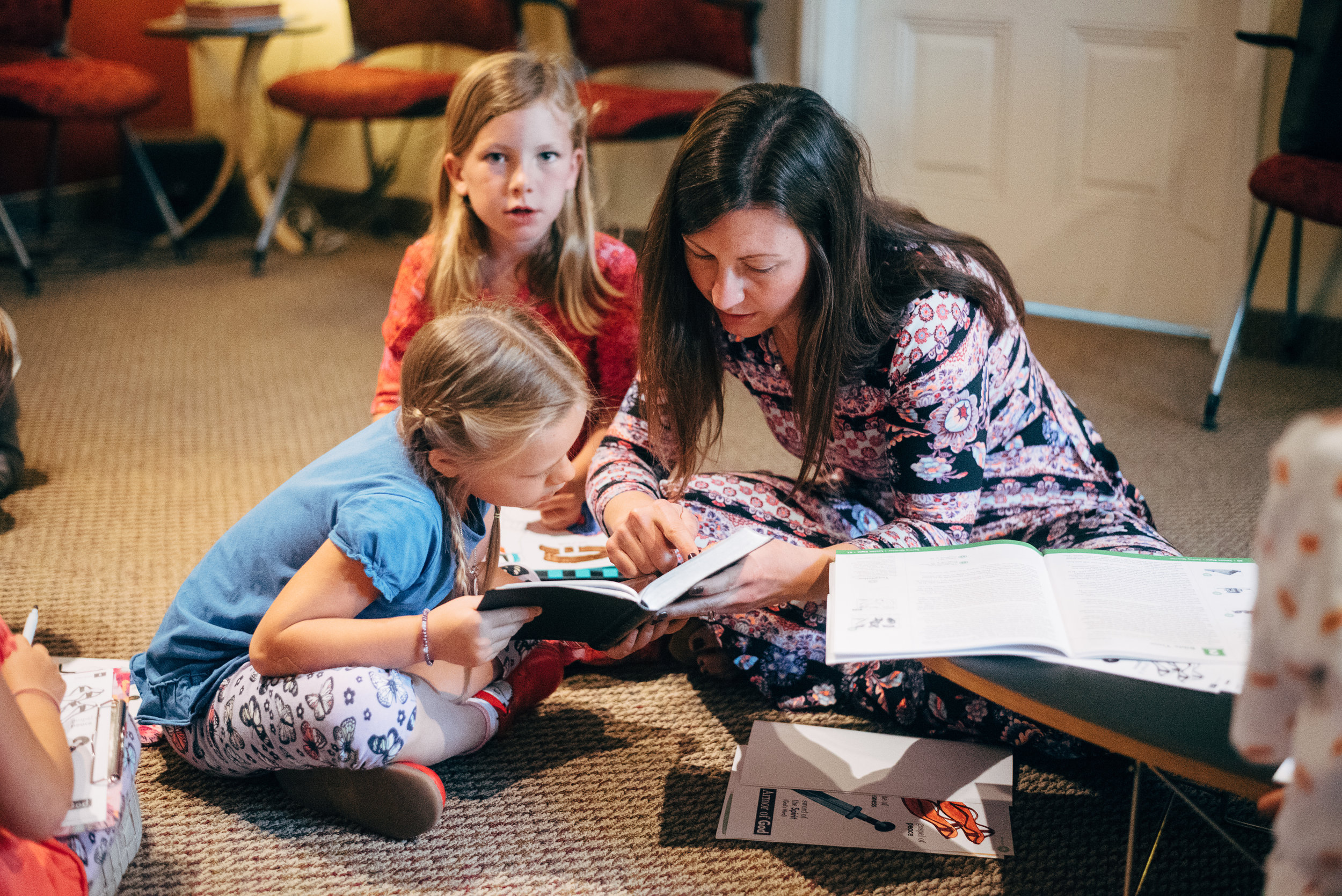 Children's Ministry Director